Denim Sizing
Here at Freckled Poppy we take the hassle out of shopping! Truly buying jeans just got easier online than it ever would be in person! Trust us! We've got you covered with the best fit advice!

At Freckled Poppy we have women sizes 0-24 try on EVERY pair of denim to ensure we give the perfect fit for each pair. Every brand and style jean can run slightly different and we want to make sure you're always getting the perfect fit for your body shape and size! We have a less than 1% return rate on denim (unheard of in this industry!) due to this careful attention to detail and exact fit!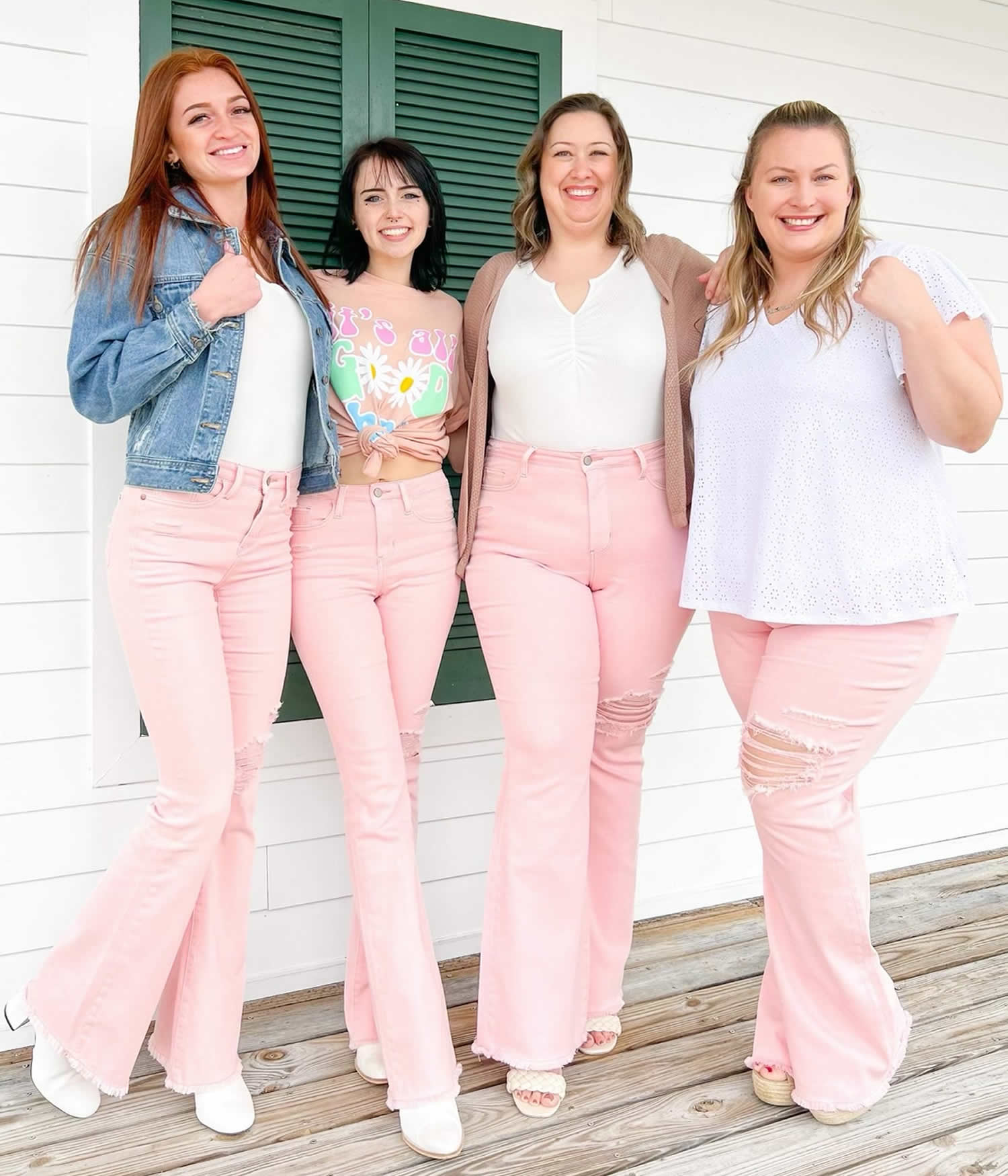 Sizes 0-15
In the boutique world, women's denim comes in sizes 1-15 vs (2-14). This can feel confusing but it's actually really easy to compute your even size! And yes, the odd sizes are WOMEN'S not juniors!

To compute your odd size, all you do is take your highest even size and subtract one! For example, if you're a women's 8-10, your highest even number is a 10. Subtract one and your true size is a 9!

You would then follow the fit advice on every pair of denim we have based on that true size, to get the perfect fit! Some jeans will say to go true to size and many will say to size down. We have done the work for you so that you do not have to wonder how a pair of denim fits.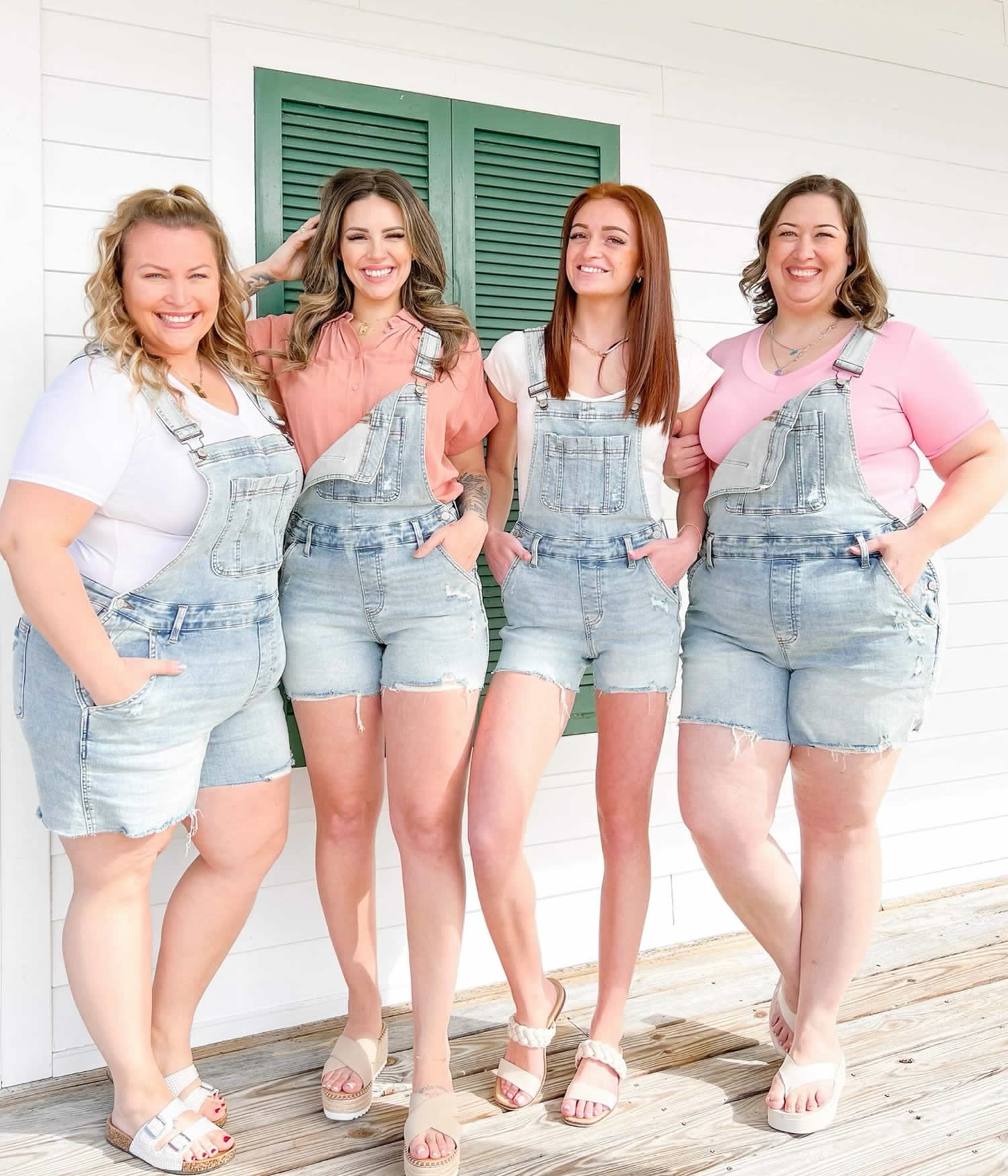 Plus Runs 14w-24w
For our plus denim, all you do is take your regular store size and follow the fit advice from there. If you typically get a 16w in stores, that would be your true size! If you're between two sizes, take your smaller size and that would be your true size!